TAMA JANOWITZ ON ANDY WARHOL AND THE ROLLING STONES
Details

Hits: 1448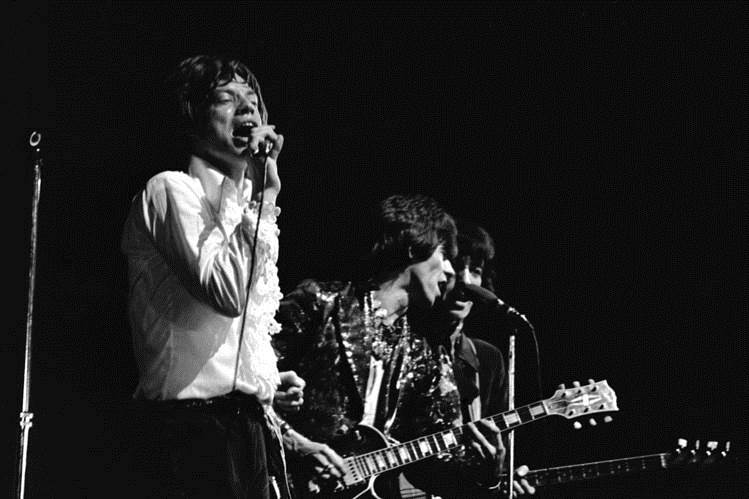 The Rolling Stones performed at L'Olympia in Paris, April 11, 1967. PHOTO: EUSTACHE CARDENAS/ASSOCIATED PRESS

Tama Janowitz on Andy Warhol and the Rolling Stones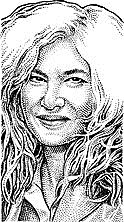 The author of 'Slaves of New York' on 'Get Off of My Cloud' Tama Janowitz - THE WALL STREET JOURNAL
Tama Janowitz, 59, is the author of nine books, including "Slaves of New York" and her latest, "Scream: A Memoir of Glamour and Dysfunction" (Dey Street). She spoke with Marc Myers.
16 ago. / 2016 - Soon after my first book, "American Dad," was published in 1981, I wound up in Andy Warhol's orbit. Manhattan was a magical place then. Today, I can't hear the Rolling Stones' 1967 hit "Get Off of My Cloud" without thinking of Andy.
By the time my first book came out, I had been a Vidal Sassoon model in the mid-1970s in London and New York and had won a string of fiction awards. Andy liked my writing, and we began having dinner several times a week.
Andy was kind and generous, at least to me. But for some reason, many people hated him. He was considered an aging, eccentric pop-art icon who spent days and evenings hopping from one social event to the next.
He didn't care. I loved walking into rooms with Andy and feeling the surge of attention. My book had been critically praised, and being a celebrity was new and exciting for me.
On New Year's Eve in '86, a wealthy financier asked Andy to dinner at the River Café on the Brooklyn waterfront. Andy invited Paige Powell, the associate publisher of Interview magazine, which Andy had co-founded, and me to join him.
After dinner, we had to leave. Andy was hosting a party at Caffe Roma on West 18th Street in Manhattan, and he had to get there as soon as possible. So our host, who had a vintage Rolls-Royce, had his driver take Andy, Paige and me.
Halfway over the Manhattan Bridge, fireworks went off, and "Get Off Of My Cloud" came on the radio. Charlie Watts's drums kick it off, followed by Keith Richards's and Brian Jones's guitars. Then Mick Jagger sings, snarling: "I live in an apartment on the 99th floor of my block / And I sit at home looking out the window / Imagining the world has stopped."
It was a perfect New York moment—we were in a Rolls quietly watching fireworks as the Stones played. Then the three of us looked at each other and started laughing. None of us had dates on New Year's Eve. We were going from one glamorous place to another, ?and yet there we were, alone and lonely.