Vulcano: Segunda Tour Européia (2012) - VEJAM O SHOW THE LONDRES!
Details

Hits: 3066
A veterana banda Vulcano chega na Europa
para seu segundo "European Tour" e
em Londres, faz um show energético e contagiante!

O show aconteceu no Underworld no bairro de Camden Town no dia 21 de Abril de 2012. Usando 3 camêras documentei este evento histórico, editando e processando o som separadamente que, depois, foi sincronizado com as imagens das 3 câmeras. Como sempre, procurei editar o vídeo do ponto de vista de alguém que realmente gosta de rock. Coloquei no Youtube a primeira meia hora do show dividida em 3 partes. Solicito que, vejam estes vídeos e prestigiem esta banda lendária. Obrigado! Longa vida ao Vulcano!!
VULCANO: Zhema Rodero (Guitars), Luiz Carlos (Vocals), Arthur "Von Barbarian" (Drums), Fernando Nonath (Guitars) e Carlos Dias (Bass). Na Tour, viaja também Alex "O Gigante" que é, entre outras coisas, o responsável pelo merchandize.
Antonio Celso Barbieri
VULCANO EUROPEAN TOUR - LIVE AT THE UNDERWORLD, LONDON - 21/04/2012

Parte I


Parte II

Parte III
A chegada em Londres
Cameras: Antonio Celso Barbieri, Marcelo Carvalho e Andrea Falção. Video produzido e editado por Antonio Celso Barbieri (Yellow Whale Films).
17 de abril de 2012 - A banda Vulcano no aeroporto de Heatrow em Londres. Foto: A. C. Barbieri.
A lendária banda Vulcano acaba der desembarcar em Londres para dar início à sua segunda turnê Européia. O grupo está com uma programação cheia, passando por vários países e tocando quase todos os dias. O novo show que, aliás, tem sido muito bem recebido, divulga seu novo álbum, cuja capa foi criada aqui pelo Barbieri, chamado Drowning in Blood. Já posso adiantar que as camisetas da tour foram feitas na Alemanha e são muito boas. Imeditamente já peguei a minha!
A banda passará a noite na casa do Barbieri e e no outro dia, bem sedo, lá pelas 6 da manhã, viajarão para Glasgow na Escócia onde farão seu primeiro show. Vejam abaixo toda a programação:
April 19th, Thursday - Glasgow - Scottland @ The Classic Grand
April 20th, Friday - Birmingham England @ The Birmingham Ballroom
April 21st, Saturday - London, England @ The Underworld
April 22nd, Sunday - Exeter England @ The Cavern
April 23rd, Monday - Norwich England@ Waterfront
April 24th, Tuesday - Available

April 25th, Wednesday - Day off - Hamburg

April 26th, Thursday - Copenhagen, Denmark @ Stengade
April 27th, Friday - Gothenburg, Sweden @ Roda Stern
April 28th, Saturday - Oslo, Norway @ Betong
April 29th, Sunday - Stockholm, Sweden @ Gotta Kallare

April 30/4 Monday Day Off - Ferry to Germany

May 01st, Tuesday - Berlin, Germany @ K17
May 02nd, Wednesday - Chemintz, Germany @ Subway to Peter
May 03th, Thursday - Köln, Germany @ MTC
May 04th, Friday - Available
May 05th, Saturday - Oostrozebeke, Belgium @ Sküll Sessions Festival
May 06th, Sunday - Eindhoven, Netherlands @ Café The Jack
May 07th Monday - Arras, France @ Blue Devil
May 08th, Thusday Rennes, France - Mondo Bizarro
May 09th, Wednesday – Stuttgart @ Goldmarks
May 10th, Thurdsay – Parma @ Mcqueen
May 11th, Friday - Comacchio (Ferrara) @ voodoo Club
May 12th, Saturday - Saint Maurice @ Le Manoir
May 13th, Sunday - Available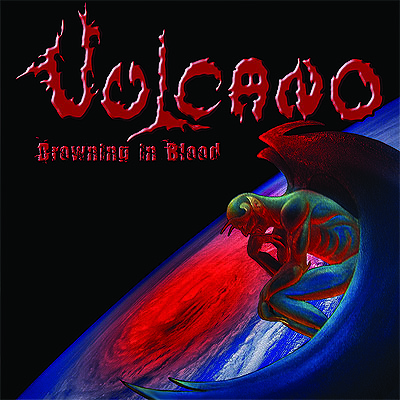 DROWNING IN BLOOD
01 AWASH IN BLOOD
02 DEVIL´S FORCES
03 TOTAL DESOLATION
04 PRISON IN THE HEXAGON
05 100&50
06 ZODIAC ATTACK
07 THEY SOLD THEIR SOULS
08 CHAPEL ON FIRE
09 COME TO THE CARNAGE
10 INFAMOUS POET
11 THE EVIL ALWAYS RETURNS