LP 'TWO VIRGINS' É CONFISCADO (1969)
Details

Hits: 235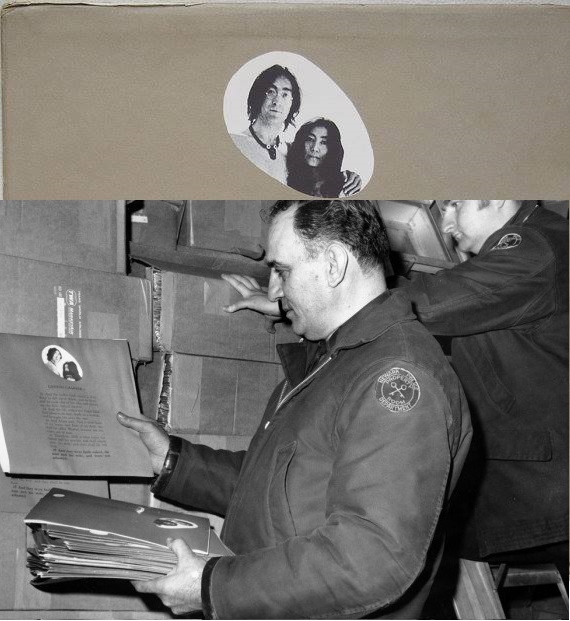 3 January,1969: 30 000 copies of Two Virgins are confiscated in New Jersey, on a judge's order, accused of pornographic cover.

The College of Rock and Roll Knowledge

2 de janeiro · About 30,000 copies of John Lennon and Yoko Ono's new LP, Two Virgins were confiscated by authorities in New Jersey on Jan. 2, 1969.
The album cover had a picture of John and Yoko totally nude on it. It was said it was pornographic.
Their record label, Apple eventually got around the problem by issuing the LP in a plain brown wrapper, just like pornography.
The album didn't do much on the charts and there are some who think the New Jersey incident was really a promotional stunt.
Your thoughts and do you still have a copy with the brown paper wrapper still on it?
John and Yoko's private parts banned in New Jersey 49 years ago today